This page is under construction
Please contact the SSMU Events department at internalevents@ssmu.ca for any questions concerning room booking

Kiosk Rental
Throughout the year, tables are available for booking in the University Centre's lobby and near the second-floor cafeteria.
The building has a constant flow of between 1,000 to 1,400 McGill students, faculty and staff streaming in and out on
any given day. To view our kiosk locations see the plan below: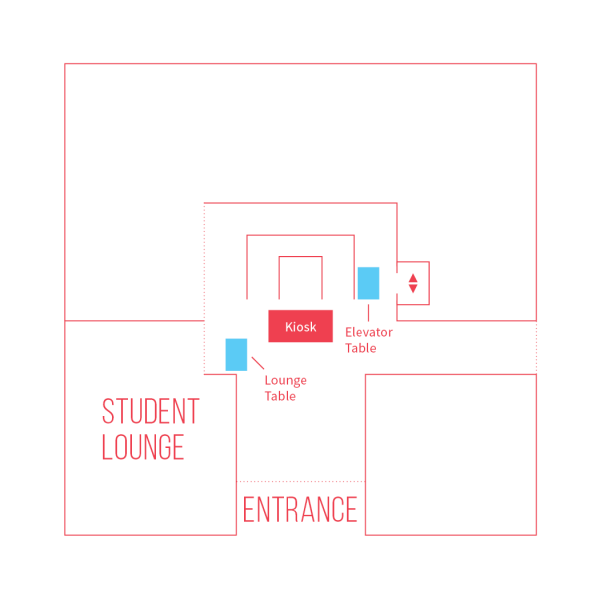 How to Book a Kiosk
SSMU-Recognize Clubs, Services and ISGs can book through the SSMU EMS portal.
McGill Community Members and External Clients must contact our Sponsorship Representative directly if you wish to book a table.
Useful Information
The consumption and/or sale of food is not permitted while tabling.
Disruptive and intrusive solicitation will not be tolerated.