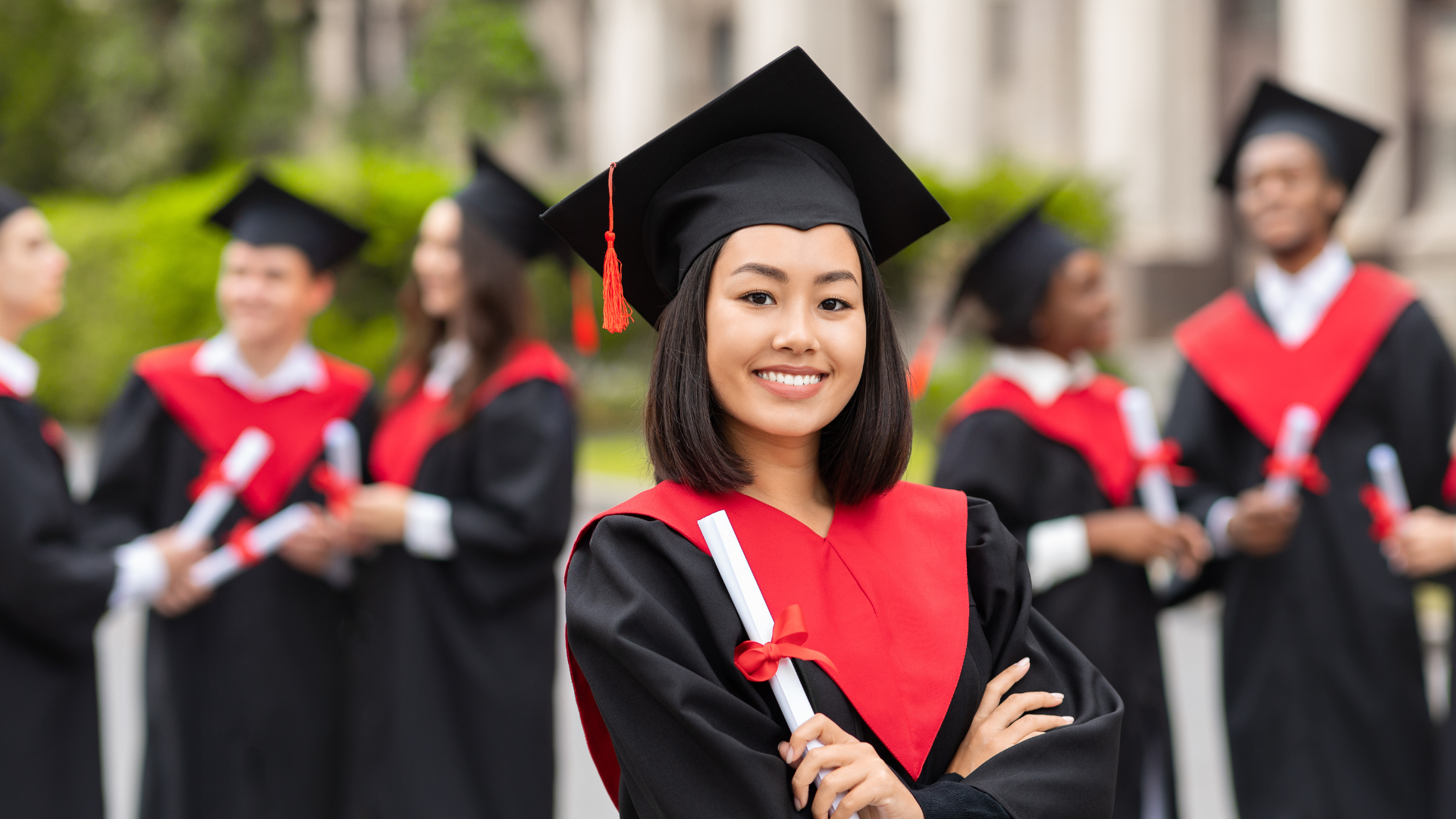 BOOK YOUR GRADUATION PHOTOS
If you're graduating this year, get a head start and take your grad photos now! Bookings are now open, so...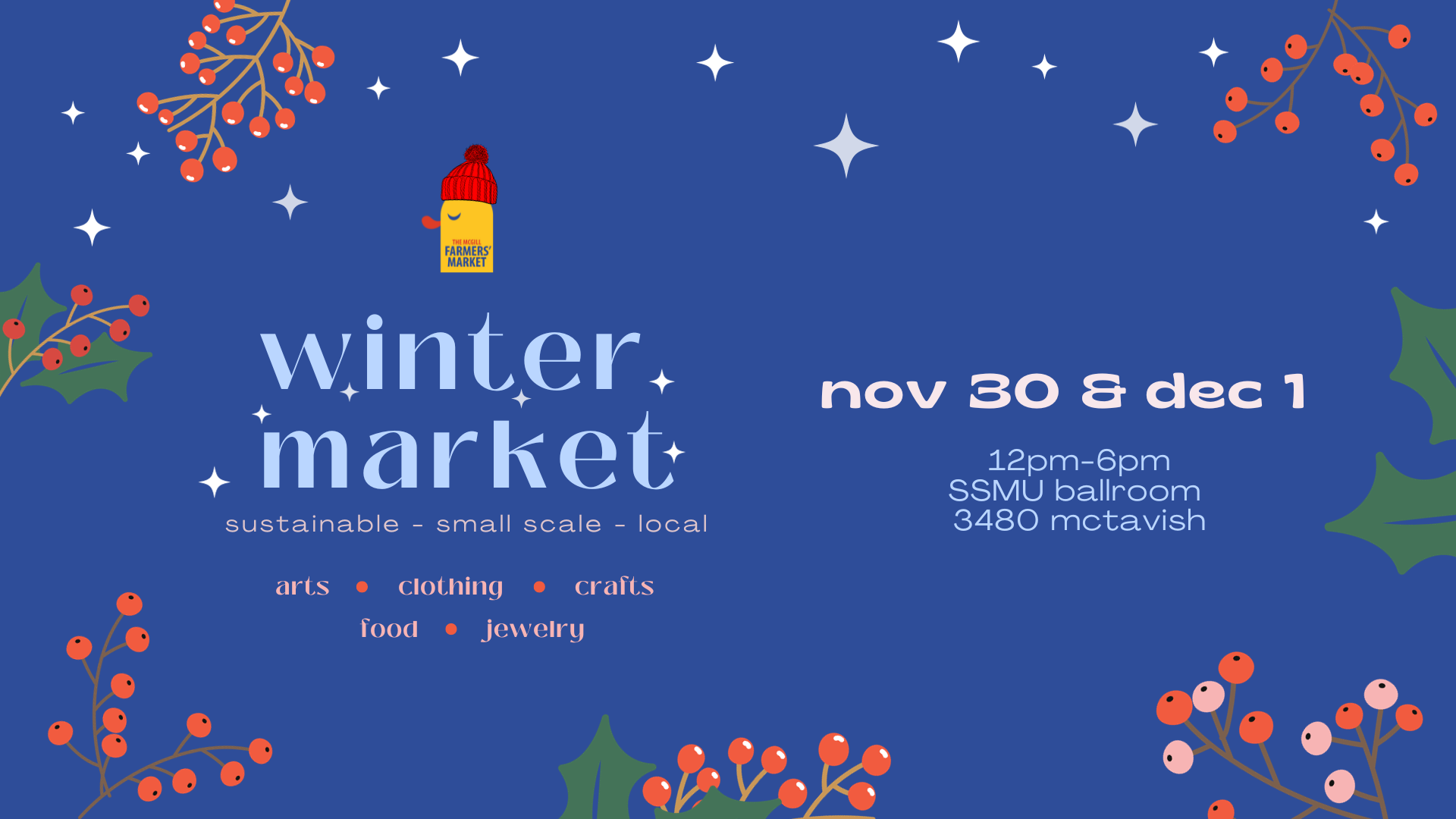 WINTER MARKET
3480 McTavish Street, Room 301, 3rd Floor
SSMU ballroom (Room 301) between 12:00PM - 6:00PM The McGill Farmers' Market will return once more for 2 back to...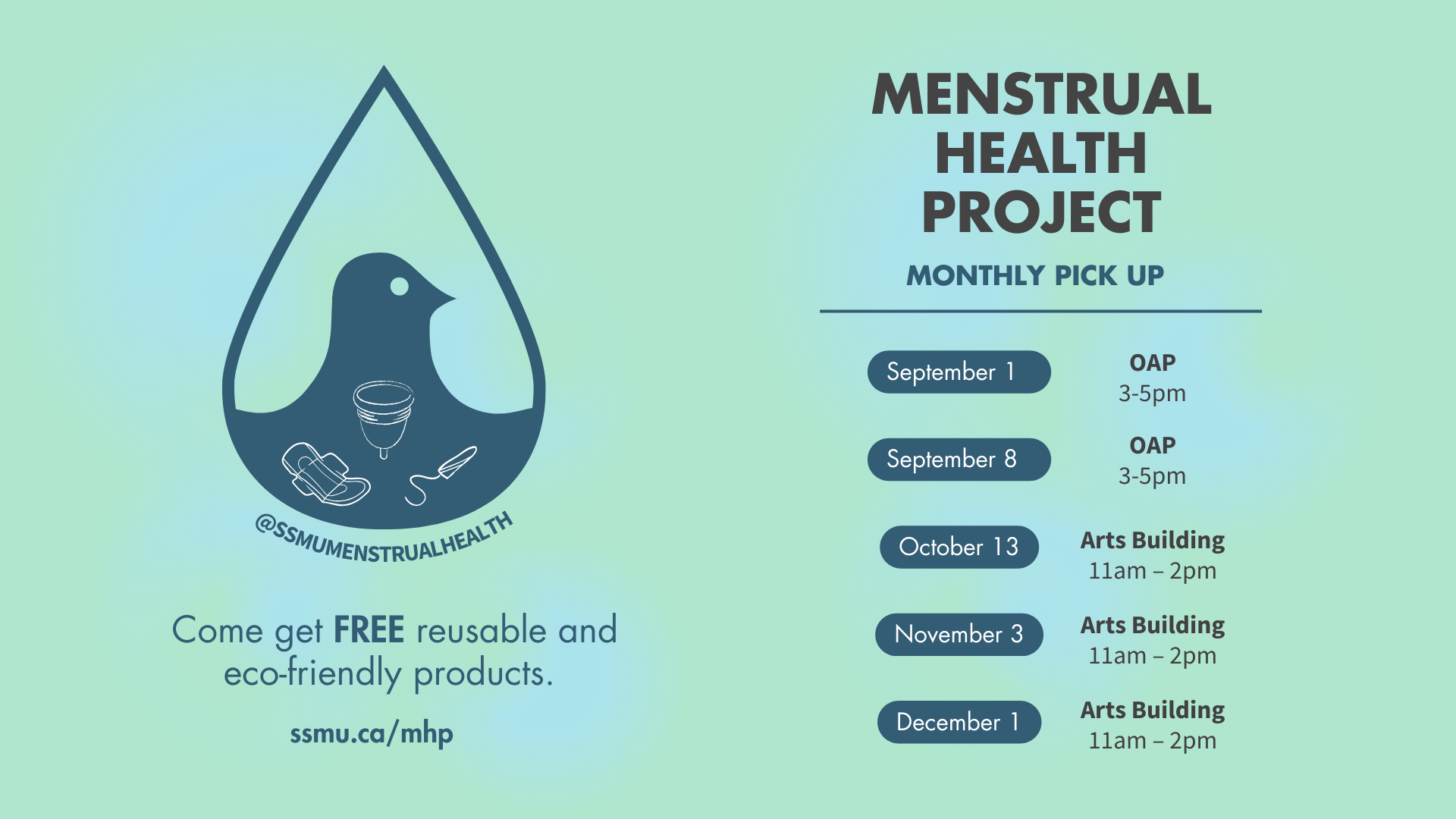 Menstrual Health Project
Come get FREE reusable and eco-friendly products. Fall 2023 Pick-Up Dates September 1 inside OAP 3-5pm September 8 inside OAP...