Detail about the event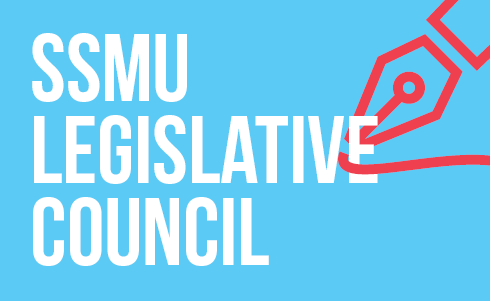 When: 6:00 – 9:00
Where: Lev Bukhman Room
What: Legislative Council
The Legislative Council is SSMU's legislative arm, and is made up of 37 voting members: seven executives plus thirty councillors (who are representatives of different constituencies such as faculties or Athletics). All major decisions go through Council. There are also a number of SSMU committees that meet and that present their updates at Council.
Council meets every other Thursday evening in the Lev Bukhman Room on the second floor of the Shatner Building. All Council documents of 2016-2017 are accessible on the SSMU website, or you can catch up on all the happenings in one of the many student newspapers on campus.
Students are more than welcome to sit in on meetings and may be granted speaking rights by their representative Councillor, if desired. How much SSMU will accomplish in your year depends on YOU.
Follow our twitter @theSSMU with the hashtag #SSMULegCouncil